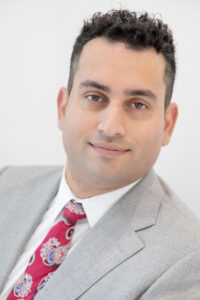 Joseph Hussaini
Loan Officer | NMLS #1747935
Direct: 214.463.0708
Email: Joseph.Hussaini@SupremeLending.com
Website: JosephHussaini.SupremeLending.com
Welcome to one of the most efficient and service-oriented mortgage experiences in America!
Supreme Lending was founded in 1999 with one goal in mind – to improve the mortgage process. And since then, we have been doing just that. Here, we deliver exceptional service and some of the fastest turn times in the industry.
Experience what it's like to be a priority when you work with my team. We will provide you with assistance in navigating what can be a confusing array of mortgage requirements and really make the process incredibly simple and even enjoyable.
My team will stay in touch with you throughout the process and get your home closed quickly and conveniently. Whether you are buying or refinancing our goal is to have your loan clear to close in 30 days or less so you can focus on all the other details you are faced with.
Whether this is your first mortgage loan or your 1,000th, make it a Supreme one!
Supreme Lending is a mortgage lender which means that unlike mortgage brokers, we lend you our money for your loan. This allows me to offer more competitive products and pricing! Also, you receive the additional benefit of my dedicated staff which includes our processors, underwriters, closers, funders and attorneys for document preparation, all at your disposal to ensure a timely and effective closing.
Supreme Lending offers USDA, VA, FHA, HUD 100, Conventional, Investment, Equity, Jumbo and Pool and Home Improvement loans.
I look forward to helping you make your mortgage dreams come true.