Mortgage Company in Allen, Texas
When you're looking for a mortgage loan to purchase a home in the Allen, Texas, area, come see the talented team of mortgage professionals at Supreme Lending. Our mortgage company has been serving homebuyers in Texas and around the United States for more than 20 years. We have branches from coast to coast, and we're constantly adding new locations to meet local lending needs.
The strength and stability of our company give us the power to offer our customers competitive interest rates and the best customer service available. Our mortgage professionals are highly trained and experienced, and we work tirelessly with you to get you into the home of your dreams.
Our branch in Allen is staffed with local people you can trust and may even know! You can call and talk to a live person or just come into our office — our door is always open. We're here to help whenever you have questions.
To be a successful mortgage company in Allen, you must know everything about all the mortgage programs available to homebuyers here. When we meet with clients, we know exactly which questions to ask so we can determine which programs you're eligible for. Don't have enough money saved for a down payment? We can see if you qualify for a no-money-down loan program. Need a Jumbo loan for a luxury property? Our mortgage team can help.
We're known far and wide for our expertise in the mortgage industry and our superior customer service. To get the right mortgage loan for you in Allen, Texas, turn to the mortgage professionals at Supreme Lending.
Mortgage Calculator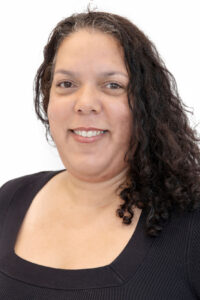 Nicole Ross
Processing Supervisor
We look forward to helping you make your mortgage dreams come true
"I set myself apart from the rest of the pack by staying on top of all of the latest products, market trends, and the prediction of upcoming fiscal changes that could affect you even after we close your mortgage for you."
– Nick Patton
Learn More
Customer Satisfaction Rating
Processing to Clear to Close
Data is based on company-wide performance as of 1-1-2022